If you've got a question about men's sex toys then Adam and Eve has the answer! Our Ultimate Men's Toys Guide is filled with inside information, tips and advice to help you find the very best sex toys for men, learn how to use them, and how to clean them. Because if you're good to your sex toys, then they'll be good to you!
What are Men's Sex Toys?
Men's sex toys come in wide variety of shapes, colors and sizes. But they're all designed for men to use and enjoy. Men's toys break down into two broad categories. Penis pumps, penis rings and penis enhancers boost your sexual performance, while masturbators and prostate toys increase your pleasure.
How to Find the Best Men's Toys
There are hundreds of different men's toys to choose from, which makes it really hard to find the right toy for you. We asked SexPurple's sex toy experts for some advice, and they put together a cheat sheet for men's toys so you can find your ideal match
How to Buy Men's Toys
Now that you're familiar with the different types of men's sex toys, it's time to do some serious shopping. Here's some other things you need to know about men's toys before hitting the Add to Cart button.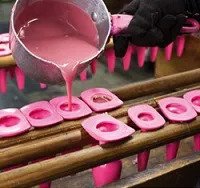 Start with Materials.
Smart sex toy shoppers know that material plays a crucial role in how you use a toy. If you want something soft and flexible, stick with silicone, TPE or TPR. Plastic and rubber are also a good materials for men's sex toys if you want something firmer.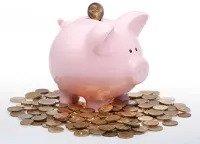 Plan Your Men's Toys Budget.
There are men's sex toys out there for all types of budgets. You can buy a basic penis ring or masturbator for just a few bucks. Penis pumps and prostate vibes tend to cost more.
Determine the Size of Your Toy.
Size really matters when it comes to men's sex toys. Make sure any masturbator you buy is big enough to handle your equipment – especially if it comes in a hard, plastic case. Most masturbators are very stretchy, but you don't want to get stuck with a toy that's too small to use.
How to Use Men's Toys
It's finally time to take your new sex toy on a test drive! Here's what you need to know before you get started stroking or pumping!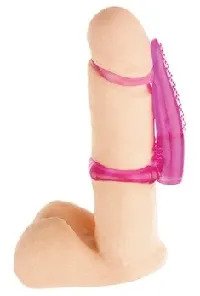 Get Ready.
Wash your sex toy before using it for the first time. Find a comfortable place where you won't be disturbed. Watching an adult movie can really put you in the mood.
Get Set.
Once everything's ready, apply some lube to your toy as well as your shaft. Make sure the inside of your masturbator is completely lubed up. Hitting a dry patch mid-stroke is no fun at all!
Let's Go.
Slowly guide your tip inside the men's sex toy. Depending on the size of the toy and your shaft, it might be a tight fit. But that just makes it feel better. Once you're inside, slowly pump the sex toy up and down just like you're masturbating. Squeeze the masturbator to feel the pleasure nubs massaging your shaft.
Cleaning & Caring for Men's Toys
Cleaning men's sex toys isn't the easiest thing to do. Male masturbators in particular can be really hard to keep clean. Here are four easy-to-remember rules to help you out.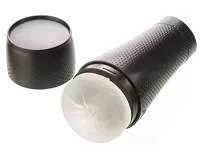 #1 Clean your sex toy before and after each use.
The easiest way to do this is by spraying it with antibacterial sex toy cleaner and then wiping it off with a lint-free towel.
#2 Wash your masturbator out.
After using a masturbator, hold it up to the faucet and flush it out with water. This cleaning method works best with open-ended masturbators.
#3 Use water-based lubes.
Water-based lubes can be used with all types of sex toys and condoms. Other types of lube can cause chemical reactions with some sex toy materials.
#4 Store your sex toy safely.
Many men's sex toys are made from silicone or special realistic materials that can be damaged if they come into contact with certain other types of materials.
See all Men's Sex Toys